ABOUT US

Guest and Tanner Real Estate (Pvt) Ltd began operations as Bown's Agencies in 1926 with Mr J Brown as the Managing Director. In 1937 Basil Guest took over Brown"s Agencies and was later joined by Peter Tanner. In 1940 the name was changed to Guest and Tanner. Peter Tanner retired in the 1940s and Mr V.O.C Sharp joined the firm. After the death of Basil Guest in 1963, Mr V.O.C Sharp became the Managing Director and upon his retirement, his son Richard M Sharp took over the running of the company. Richard is still the Chairman to date and Mr Cletus Chakoma, the current Managing Director joined the board as a Director.
Guest and Tanner Real Estate has been heavily involved in the development of the real estate industry in Zimbabwe for the past 100 years and is one of the oldest established real estate agencies having been in business since 1926.
Location
Currently the business is operating from two branches.
The Head Office and Main Branch is located at 192 Herbert Chitepo Avenue
(at the Corner of Herbert Chitepo and Mazoe Street Harare).
Main Branch at 192 Herbert Chitepo Avenue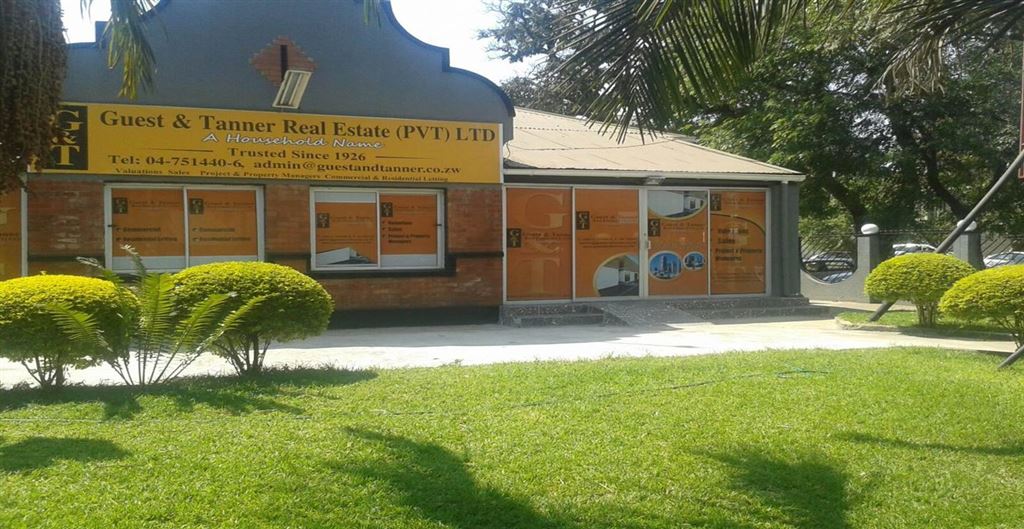 Swan Branch at 138 Swan Drive, Alexandra Park, Harare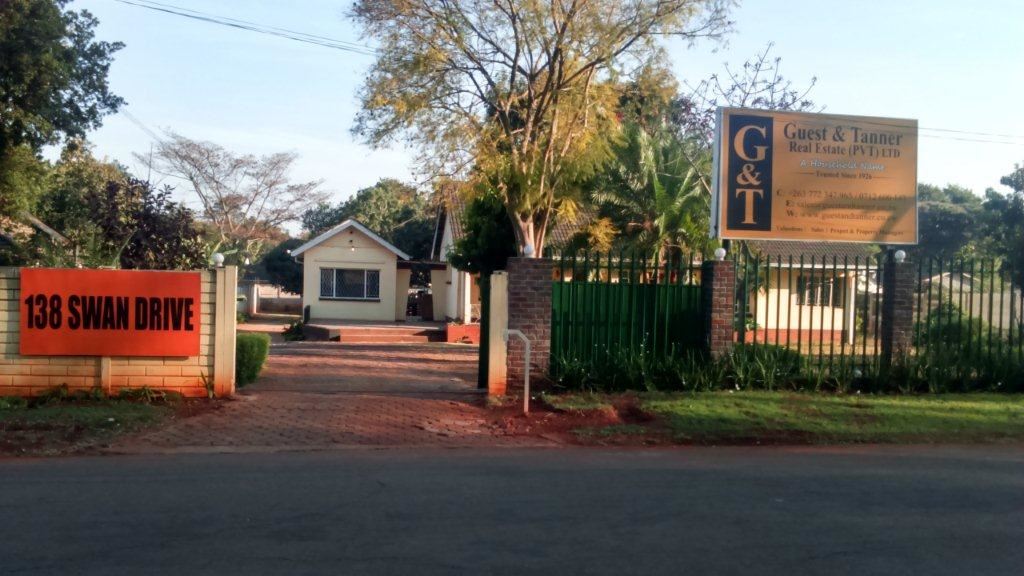 Services
Guest and Tanner Real Estate is a household name because over the years we have proved to be reliable, honest and. Our committed and professional staff will to ensure that you have hassle free transaction(s). They will ensure that you are kept informed at all stages of your transaction(s), providing you with reliable and accurate advice regarding issues and formalities to be fulfilled prior to sealing the contract.
The company is registered member of the Estate Agents Council of Zimbabwe and as a registered organisation with the Real Estate Agency, we are duly authorized to engage in the business of real estate:
property sales and management,

land and buildings;

plant , machinery and movable asset valuations,

property auctions,

project management and

Real estate advisory services.
Our Property Management division is made of two departments (1) Residential Letting Department and (2) Commercial and Industrial Letting Department.
The Residential Letting portfolio has over 110 houses and flats whilst the Commercial and Industrial letting portfolio has 100 properties.
The whole organization employs approximately 66 professional staff develop, set, maintain and keep pace with internationally acceptable real estate standards within Zimbabwe.
Why Chose US
We are a household name, trusted since 1926. Our brand and reputation has been built over a century driven by a knowledgeable and professional real estate professionals

We love serving buyers discover their dream home and we work with each client individually, taking the time to understand their unique lifestyles, needs and wishes.

Reliable - Founded on the principles of trust and honesty, Guest and Tanner Real Estate emphasizes the importance of having the integrity to do the right thing, always putting your needs first. We firmly believe that our success is ultimately determined by the legacy we leave with each client we serve

Track Record – We are proud to be one of the largest and established real estate organizations in Zimbabwe!

Technology-driven - We use leading-edge technology tools and training which give us the advantage in effectively finding the perfect home for you!